Looking For A Nepal Tour Package?
Great! You've come to the right place. In this blog post I will break down popular tour packages based on cost, duration, value, when to visit, and common activities for tourists.
I hope you enjoy this article. If you are still left with some questions, please contact me.
Is Nepal worth visiting?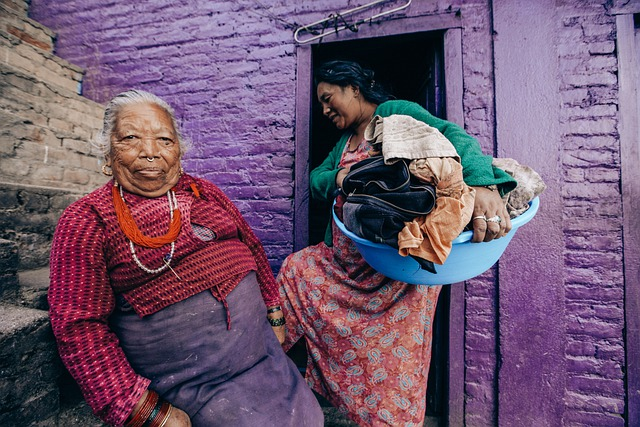 Yes! If you love drop dead gorgeous landscapes, world class hiking and trekking, seeing majestic wildlife, experiencing rich vibrant cultures, and meeting the kindest people in all of Asia; It is definitely worth visiting.
If you want to visit a country where you can party, Nepal is not for you. Visit Thailand or California, I heard they know how to party. But seriously though, don't come here if all you want to do is party.
Without giving too much away just yet, here are a few of the most popular destinations in Nepal: Chitwan National Park, Annapurna Conservation area, Sagarmatha National park (Mt. Everest), Lumbini (the birthplace of Buddha), and of course the capital, Kathmandu.
I will go over the areas in further detail, so you can best plan your Nepal tour.
How much time do you need for a Nepal tour?
You can pretty much see everything you want in 2 months. This includes hiking, travel, sight seeing, and rest breaks in-between. However; you don't need 2 months to enjoy this beautiful country.
Your Nepal trip can be as short as 3 days, and you will still have an amazing experience. The following tour package menu give the duration, cost, and best time to travel for a specific tour package. I also Identified my favorites with a red check mark.
For a complete list of all our Nepal tours visit our website here https://mynepaltrek.com/nepal/
"How can I spend 3 Days in Nepal?"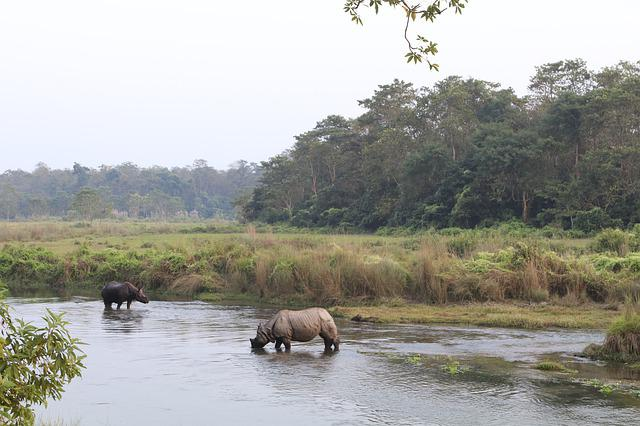 What a great question, and one that actually comes up more often than one would think. In 3 days you can do any one of the 3 day Nepal tour packages.
You can go on a Royal Chitwan National Park Safari, shortened Buddhist pilgrimage Tour, shortened Poon Hill Trek, UNESCO world heritage site tour, Kathmandu valley tour, yoga retreat, Cannabis tour, volunteer at a school or NGO, and live in a practicing monastery as a monk.
How much do Nepal trips cost?
The cost of a tour ranges from $250 to $5,290. The range in price is dependent on the duration and difficulty of the trip.
A one day guided tour in a private jeep will cost about 250 dollars. A two week tour package with a guide and porter requiring multiple permits licensing costs over $5,000. This includes all expenses except air travel.
In perspective, a person working 10 hour days 6 days a week, in Pokhara Nepal will make about 125,000 rupees a month. One US dollar is about equal to 125 Nepali rupee. This is enough to pay for rent, food, school supplies, and minor living expenses.
Labor workers living in a village are paid $2 to $5 per day. That is less than a dollar an hour. Book a trip with us and make a difference.
Upper Himalayan Treks and Adventure is employee owned. Each guide, porter, cook, logistics manager, marketer, and content creator all get a fair and equal share of the proceeds. Which means you get a better service, a better experience, and a happy tour guide.
Tour guide
Tour guides are the heart of the travel industry in Nepal. Most guides will work with one or two travel agencies or tour operators, and rarely freelance.
If you are only interested in hiring a tour guide and don't want any licensing, or arrangements, please call or email us and we will set you up.
Guides will charge based on the difficulty of the tour, and the number of people in the group. Some guides require help if they work large group tours. The number of children in a group will also affect the rate. Most guides will charge about $25 to $50 per day. I suggest paying $75 to $100 per day if you are not purchasing a package.
Please note: availability of tour guides will change based on season and holidays. Please call or email before you visit Nepal to see if your vacation falls on a Nepal holiday. Most guides will not work on important holidays, or will charge two to four times the going rate.
Nepal Holiday
Dashain, Tihar and Chhath are the most important holidays in Nepal. Buddha Purina, Eid, Loktantra day, and Ganatantra day are also very important but they are not celebrated on as grand of a scale as the top 3. Here is a schedule for holidays in Nepal.
Which is the best time to visit Nepal?
This is debatable and dependent on what Nepal tours you are coming for. If you are interested in a river rafting adventure activities, you may want to consider coming at the end of the summer months. This is at the end of the monsoon season with some very high flow.
For the best landscape scenes with the clearest sky, September through November are the best months to come. Unfortunately it is also the most crowded.
I would visit Chitwan National park in the Spring months. The jeep safari tour is pretty fun. I am opposed to the mistreatment of the elephants so I tend to recommend the alternatives to the traditional park tour.
If you want to see a Bengal tiger, visit Bardiya national park, not Chitwan. Also the rhododendron forests on the Poon Hill Trek are in full bloom in late April.
Anytime is a great time for visiting Nepal. I highly recommend not coming in the summer though.
Which tour package is the best?
The Annapurna Circuit Trek is the best tour package. At least it is the one I like the most. It is one of the most popular mountain ranges for good reason. Spectacular does not even come close to describing this amazing experience.
The Everest base camp trek is a close second for me. It's the highest mountain in the world and most famous, but not the best tour package.
Regular tour package
Tour packages include a guide, 1 to 3 porters, living accommodations, permits and licensing, logistics handling, transportation services, food and non alcoholic beverages.
You may also request a private photographer to go with you.
Living accommodations range from tea houses to 5 star hotels. A tea house is essentially a highly commercialized Airbnb. Most are single rooms with a shared bathroom. While trekking, only the tea houses are available.
The following is a list of Nepal tours and Nepal tour packages.
Chitwan National Park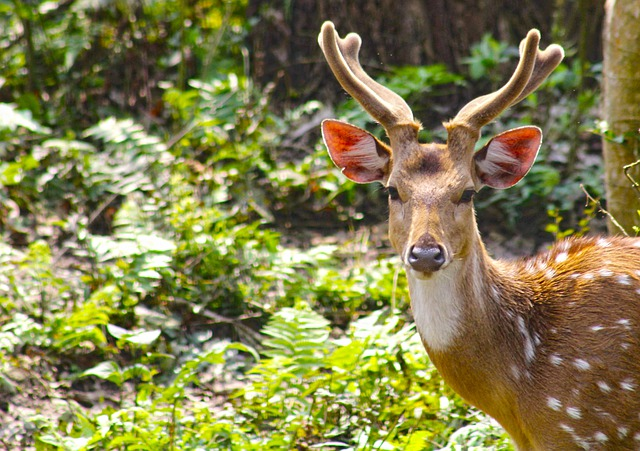 The Chitwan national park tour lasts for 3 days. It is one of the least strenuous tours in Nepal. You will most likely see gharial crocodiles, one horned rhinos, tons of birds, deer, and possibly a sun bear and Bengal tiger. The cost of the trip is $2,090. The tour includes a pretty decent show featuring local culture from the ethnic groups in the area.
Mount Everest Base Camp Trek
The Everest Base Camp Trek lasts for 16 days. It is one of the most strenuous tors in Nepal. The altitude is the greatest obstacle in making it to base camp. But, it is also the easiest obstacle to overcome.
Namche Bazaar, Mt. Ama Dablam, Mt. Lhotse (4th tallest Mt. in the world) and of course Mount Everest are the main sights. If you are extremally lucky, you will see a snow leopard or mountain sheep. The cost of the Everest Base Camp trek is $4,090.
Annapurna Base Camp Trek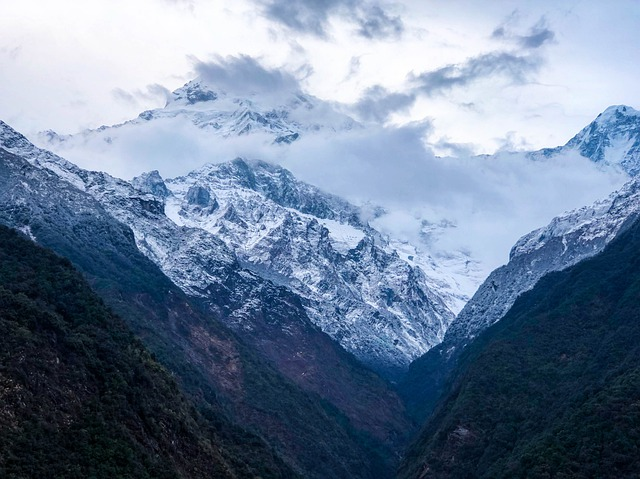 The ABC Trek is a 10 day adventure into the heart of the 10th largest mountain in the world. The Annapurna region has many stunning hikes, but only the base camp trek takes you to Mt. Machapurchare, and Annapurna I.
Full disclosure, I haven't been to the base camp, so I cant speak from first hand experience, but all the stories I've heard say they have an amazing time.
The trip costs $3,000, which is pretty good because you can include the Poon Hill trek at no additional fee.
Annapurna Circuit Trek
This is my favorite trek in the entire country. When I say, "I love this trek" it is an understatement. To me it just feels right. The views are breathtaking, the walk is just delightful, there are plenty of side quests to explore, like Tilicho lake and ancient cliff dwellings. You get to hike through local villages in rural Nepal. There are monasteries and temples scattered along the trail. This trip has it all. It is a 16 day trip that will cost $4,090.
Langtang Trek
Langtang National park is more of a nature preserve than a hiking destination. At the peak of the trek you will be surrounded by some dynamic mountain landscapes. The trip features stellar views of Langtang Lirung, and lots of wildlife.
If you are lucky you can see red pandas! Also in late April, there are a few nice groves of Rhododendrons that should be in full bloom. There are multiple check points in and out of Langtang national park to check for smuggled wildlife.
The trip can last up to 11 days, but can be completed in 4. It costs $3,250. Contact your tour operators to discuss cost and duration.
Kathmandu sightseeing tour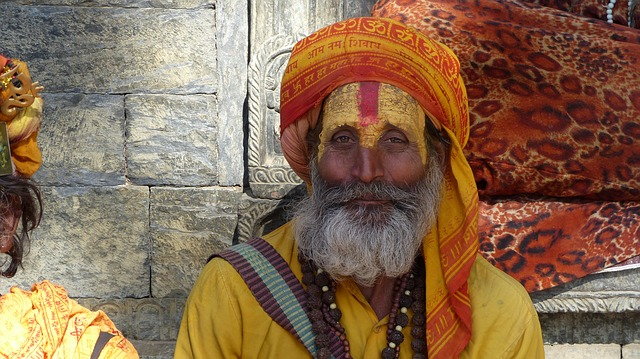 Did you know the Kathmandu valley used to be a prehistoric lake? There are tons of fossils beneath all those temples and shrines. This is actually identified in the legend of the monkey temple. (identified below)
The sightseeing tour is scheduled to last 1 day, but you may extend it out to two. There are enough really cool things to see to take up 2 days. The tour costs $250. The highlights of this sightseeing tour are identified below.
Kathmandu Durbar Square
The Kathmandu Durbar Suare is a world heritage site. it used to the be the location of the Nepal royal palace, but was moved to near Thamel. The area is still a coveted attraction for both locals and tourists even though it was damaged in the 2015 earthquake. Fortunately, construction is underway.
This area used to be the business hub of Nepal. And although no formal documents identify the construction period, it is believed to have started construction in late 1000 CE. with the construction of the royal palace. Subsequent buildings were built in response.
Pashupatinath temple
This is one of my favorite areas in Kathmandu. It is also a world heritage site. It is believed to have been built around 1692. The complex contains temples, ashrams, Bagmati river, funeral pyres, and a small zoo at the top of the hill.
Please visit my blog post about Pashupati temple for mor information. https://mynepaltrek.com/?s=pashupati+temple
Swayambhunath Temple
The legend of the Swayambhunath temple (AKA monkey temple) identifies a large lake covered in lotus flowers. At the center of the lake was a perfect lotus flower that grew underwater. The deity of wisdom, Manjushri, heard about this perfect flower growing at the bottom of the lake. When he found it, he turned it into an island, raising it above the water.
He thought it would be lonely so he drained the lake for people to visit. But in doing so, his head lice fell from his head on the hill and turned into rhesus monkeys.
The area the lake used to sit on is now the Kathmandu valley. If you travel to Pahupatinath, watch your belongings, because the monkeys will steal items from your bags.
Bhaktapur Durbar Square
This is another world heritage site. some of the temples collapsed in the 2015 earthquake but restoration efforts are underway. Inside the Bhaktapur square you can still see the 55 window palace, Nyatapola and Bhairava temples, The golden gate of Bhaktapur, and other temples.
I believe the mini-Pashupatinath temple, and Lakshmi temples are being rebuilt. However; The pottery square is still open.
Patan Durbar Square
Patan is another UNESCO World Heritage site. Unfortunately it was heavily damaged in the 2015 earthquake. It is slowly being rebuilt. A few structures, most notably the stone shrine dedicated to Shiva and the Keshav Narayan building, which is also a museum.
Changu Narayan Temple
This temple is shrouded in mystery. I can not get a strait story about it. There are 3 legends surrounding the temple.
The first story is that it is named after the Kashmiri king who married his daughter, princes Champak, to the prince of Bhaktapur. The local community is named Changu and the temple is Changu Narayan temple.
Maybe the Bhaktapur prince was named Narayan, and over the years the villagers changed the name of the village to be named after the temple?
The second story is Vishnu was hunting in the forest and killed a man on accident. For the crime he was entombed inside a tree and could only emerge as a small boy. One day two villagers saw the boy come out of the tree and steal cow milk. They chopped down the tree and freed Vishnu from his prison.
The third story is not worth repeating. It involves an old man and a boy wrestling. The young boys name was Changu.
The temple is believed to be the oldest in Nepal. But who believes anything now, after those 3 stories.
Lumbini Spiritual Tour
Lumbini is the birth place of lord Buddha. It is a popular destination for Buddhists, and is one of the main tourist areas.
I have not been to Lumbini and can not speak from personal experience. My friends that have gone liked the accommodations.
A Buddhist pilgrimage in Lumbini can take up to 7 days, but can be shortened to 4. The tour costs $2,120.
Nepal Textile tour
Our textile tour is fairly new. It pays homage to the arts and crafts of the rich cultural diversity in Nepal. The tour lasts 11 days, and takes you to the artistic hubs around central and western Nepal. The tour visits textile factories producing daka, fabric dyeing locations, and in house fabric weaving. The textile tour costs $1,500.
Nepal Cannabis tour
The Cannabis tour is only offered in October. It combines scenic views of the Himalayan mountains with, rural village small farm tours, and a food tour in Pokhara. The tour uses a private vehicle and lasts 7 days. The cost of the tour is $2,500
UNESCO world heritage sites tour
The UNESCO world heritage sites tour visits 9 out of 10 UNESCO sites in Nepal. Sagarmatha National Park (mount Everest) is left out due to time.
The tour combines a 2 day Kathmandu sight seeing tour with a Chitwan National Park tour and a Lumbini Pilgrimage tour.
The tour takes 7 days and costs $3,250, which is a better deal than buying all activities individually.
What activities do tourist like to do in Nepal?
As a tourist in Nepal I enjoyed trekking, visiting cultural sites, and national parks. I liked Chitwan national park the best. All of the Nepal tours are great and let you experience a different aspect of the country. I did not enjoy Nepali cuisine very much, but I loved the Indian food.
Nepal is a family friendly destination with a rich culture surrounded by some of the most beautiful mountains in the world. Come visit Nepal and we will find an activity that's right for you and your family.
If not, there is always California or Thailand 😉